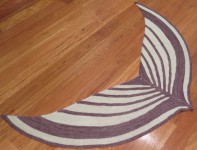 So a week of more rain! the spring came and the very rapidly disappeared behind a cloud again. The end of the week was punctuated with a meal with friends and then a significant birthday for another. To celebrate the occasion I knitted eagle twist for Jane, in madeline tosh pashmina, a wonderful squishy yarn that is soft , has a sheen and a great drape.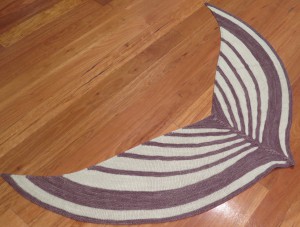 As well as finishing the scarf I have also completed the central panels of this quilt by Liza Lucy Prior from Kaffe Fassett's 'Quilting Grandeur'. I have not worked a 'value' quilt before where the colours and tones are so close, it also has appliqué and paper piecing of the hexagons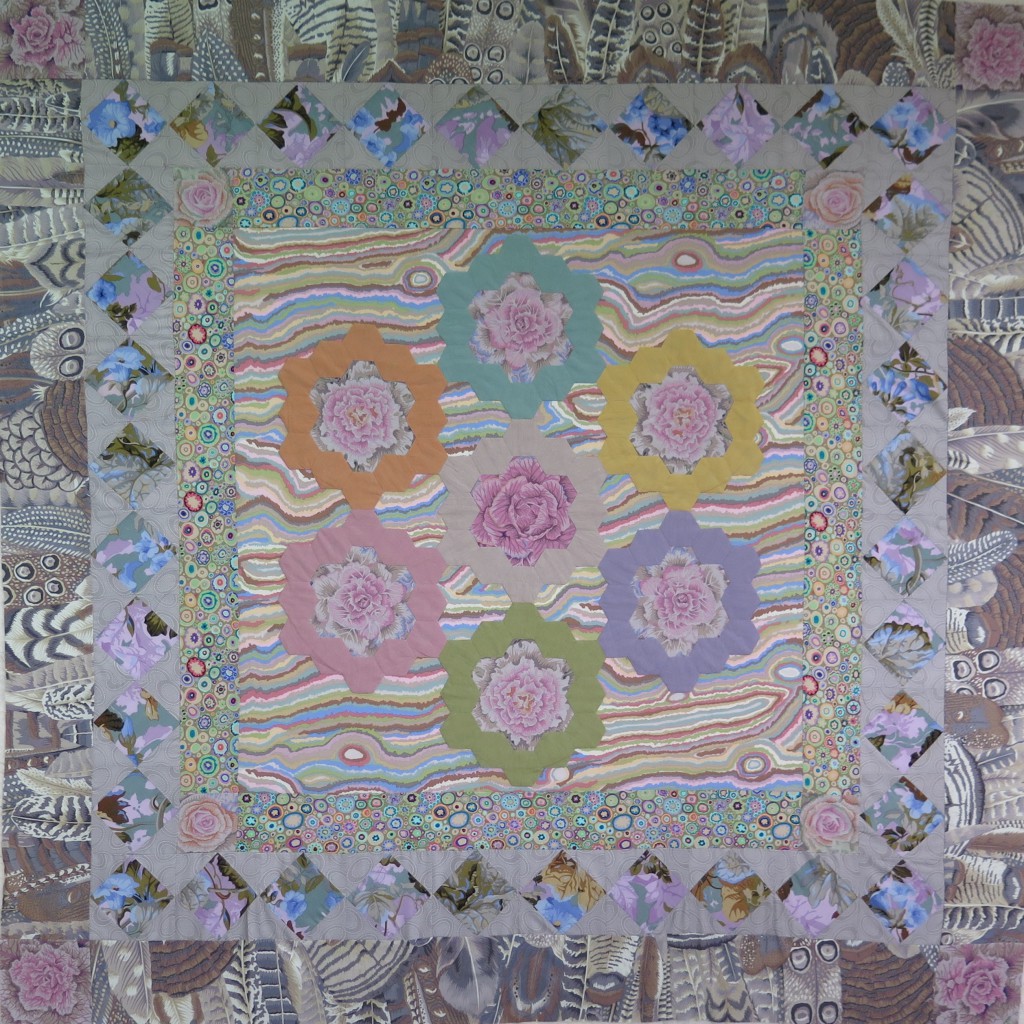 There are two more borders to go and it ends up about queen size or 2mx 2m (84″ square).
It was also time to start a new project – some knitting. I have fallen in love with Swan's Island yarn, you can read about it here. It is so soft and has almost 25% greater yardage than other worsted yarns, I am using the indigo colour and it is naturally dyed so as you knit you have blue hands as the indigo rubs off. I have started a top down crew neck sweater form Ann Budd's book,  'The Knitter's Handy Book of Top-Down Sweaters: Basic Designs in Multiple Sizes and Gauges'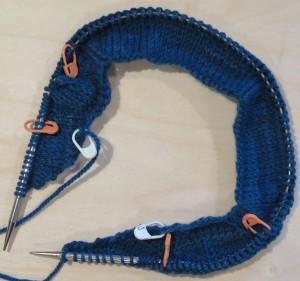 in reading 'We Make the Road by Walking', the focus was again on creation but this time on the trees, which reminded me of one of the early Nooma videos by RobBell , which talks of us being between two trees, and living in that paradigm,
I will leave you to think on that one…